Friday, 2nd June 2017
Today Miss Hannaford and I spent the whole day assisting our friend Connor at his workshop. We spent the day working on fixing puppets including my travelling companions No Name (a purple live hand monster), and Joop the sock puppet. No Name needed her fur trimmed, and Joop needed new hands. Miss Hannaford kept working on the large purple monster. One of things we got to do was go to a local fabric store to buy supplies. Joann fabrics is one of the many places in America to buy puppet building materials. It is similar to Lincraft and Spotlight in Australia, but it has a much better range.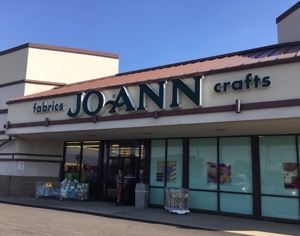 That night we were invited to attend a tv monitor Puppetry evening for other local puppeteers and puppet enthusiasts. This gave Miss Hannaford a chance to practise her puppetry skills ready for next week's workshop at Beyond the Sock.
This is what all the puppets looked like at the end of the monitor night!
Miss Hannaford was really excited to meet another local puppeteer and puppet builder – Frank Cesario who had built a Terry Angus Dog puppet like Miss Hannaford's dog Coco. The dog's name is Dante Morty.
It was a very long, but happy day of puppet building and performing!
Lucy and Miss H