Day 19: Wednesday 16th July
Today Miss Hannaford and I went back to the Center for Puppetry Arts so we could make our own Fish puppets! These puppets are shadow puppets in that you hold them against a screen with a light shining on it and you see the shadow of the puppet on the other side!
The fish puppet works with 2 chopsticks for handles. One stick is on the head and the other stick is on the tail and there are paper fasteners holding the 3 parts of the fish together so that it looks like a fish swimming through the water!
We spent the rest of the day having one last look around the Center for Puppetry Arts and I met these famous Muppets- Kermit the Frog and Miss Piggy!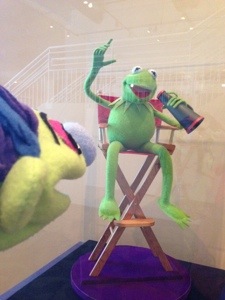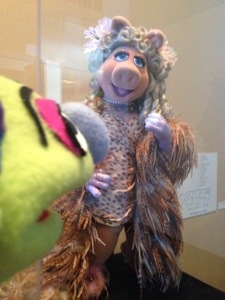 Day 20: Thursday 17th July
Today was another travelling day where Miss Hannaford and I flew from Atlanta to New York City! Travelling took all day and Miss Hannaford was really excited to get her first look at some of the famous New York buildings as we drove from the airport into the city!
Can't wait to go exploring tomorrow!
– Lucy