Day 65: Sunday 31st August
Today it was another travelling day this time from London by plane to Venice. Miss Hannaford and I left the hotel at 8:30am to catch a red London double decker bus to Victoria Station. It was then a 30 minute train ride to Gatwick Airport. The flight was due to leave at 2pm but it was it delayed by an hour. The flight was 1.5 hours but you have to take into account that Venice is an hour ahead of London so we had to adjust our watches to 5:30pm.
Once you get out of the airport, you catch a vaparetto or water bus from Marco Polo airport to Venice and you get off at a water stop closest to the hotel so in our case- we got off the water bus at the famous Rialto bridge. One of the really challenging thing for tourists with luggage are all the bridges over the canals to get to the hotel. There are no ramps to pull luggage over so if you have heavy suitcases it can be really tiring to pull the cases up and over the bridges. We finally got to our hotel in Venice at 7:30pm so it was a very long day of travelling.

Here is a video of our arrival in Venice by Vaparetto

Day 66: Monday 1st September
The thing that Miss Hannaford has always loved about Venice for nearly 20 years is the tradition of Mask making and the festival called Carnivale that is held every February/ March. Venice is famous for its ornate papier mache masks that start as wearable half face masks so that it is possible to speak, eat and drink, to enormous masks that are used as wall decorations. One of the oldest mask workshops is Cá Manca in the Dorsoduro region of Venice. Miss Hannaford has studied in the past about how Venetian masks were made and was able to talk to the mask makers about the materials they use in particular the type of paper they use. She was so excited to be given a sample of the actual paper that is used to bring home! She also painted her own mask in their workshop then they allowed me to try on several masks and take photos!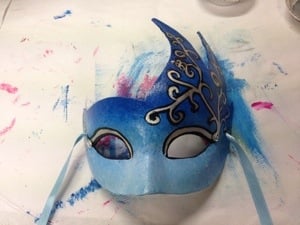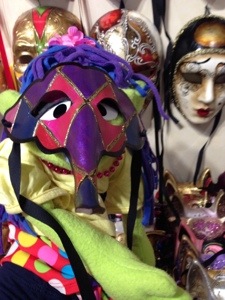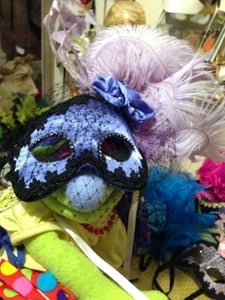 A really great start to our week in Venice!
– Lucy